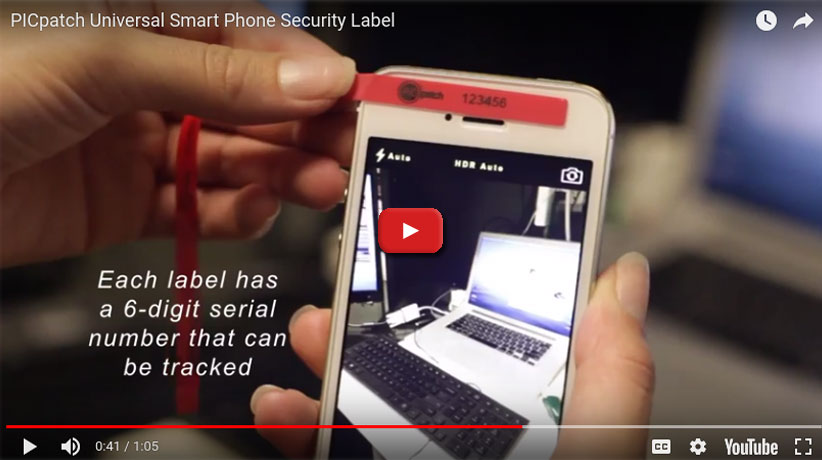 Universal Smartphone Security Labels

Tamper Evident Universal Smartphone Labels are your best choice for securing modern phones. Patent Pending
Custom Security Labels

PICpatch labels can also be customized to meet your needs. Add a company logo, or image to your security labels.
Apple Security Labels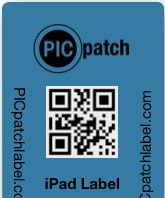 PICpatch offers barcode scanable Apple security labels, developed to work with the iPhone, iPod, iPad and MacBook.
PICpatch Tracker
PICpatch Tracking is simple, download our Excel™ Template, to easily track visitors and record their unique PICpatch security number and monitor for tampering.
How Does it Work?

View our brochure to learn how PICpatch prevents unauthorized pictures, port access, and secures your property.